Sister, Do You Know?
November 1, 2012
Sister, do you know I'm here,
Thinking of you?
Wondering what you look like,
Do you have hair color like mine?
Do your eyes change too?
I feel like I've known you,
My whole life,
But have never seen your face.

Sister, do you have,
The curiosity that I do?
Do you wonder what I'm like,
What I do for fun,
And what I say all the time?
Or do you push me out of your thoughts,
Feeling like I stole a life from you,
Like I forced a life of secrecy,
When you could have this instead?

Sister, do you know he loves you,
As much as he does me?
Do you know that he's wise,
And can tell you anything, any advice?
Do you know I feel guilty,
That I have him when you don't?

Do you know how many times,
I've wished I had a sister,
To talk to and have fun with?
Do you know how many times,
I remember that I have you?
Do you know how much it hurts,
That your the sister I have yet to meet,
Yet think of so much?
And how confusing it is,
To not know if,
You would even want to know me?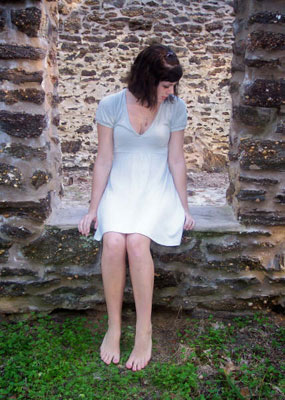 © Katie S., Vineland, NJ