Water in the Machine
October 31, 2012
The machine had been moving
For hundreds of years,
Efficient and unstoppable,
Yet a machine nonetheless.
It was not made of magic
So like any machine
When the water rushed in it stopped working.
The stations became canals
The tunnels underwater cities
Like something from the pages of child's book.
The homes which held everything together
Which gave the machine purpose
Became submerged.
With a spark and a bang
And a flash seen from across the river
The machine went out.
And its life
Was damaged in the deluge
Damaged in the darkness
Damaged,
But it was this life from which the rebuilding
Would emerge
And the machine would again begin to move.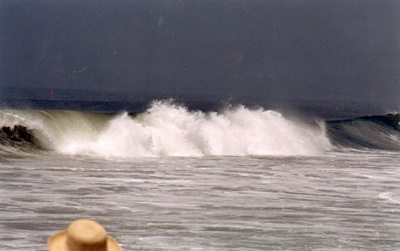 © Laurence S., Los Angeles, CA