The Space Between
October 21, 2012
This precipice has grown
Like a tumbleweed in the desert sun.
Drifting through the heat and emptiness
Alone on a hopeless night.
I don't know who I am
And I can't control the shadows anymore
The voices around me are in my head,
Like a dial tone or television static...
I reach out to get a grip with my hand
Only to find it replaced
By a mass of cuts and silvery scars.
I'm too far away to reach you
Too far for you to hear
And my hand goes on empty
Because you're lost where I couldn't save you.

Inside yourself.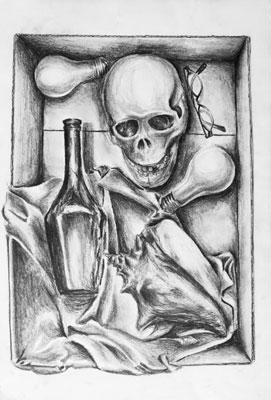 © Karen S., Norwalk, CT