Roses
October 26, 2012
Their thorns protect them from harm.
Their pedals are as red as the sunset.
They grow wildly, and are never tame.
Their small intoxicates who walks near.

Rain speckles them like diamonds.
Spiders create masterpieces in their stems.
Their beauty stops a person in their tracks.
The thought of them brings a smile to a girl's face.

For roses are the most beautiful flowers ever.
They symbolize love, romance, and gorgeous things to come.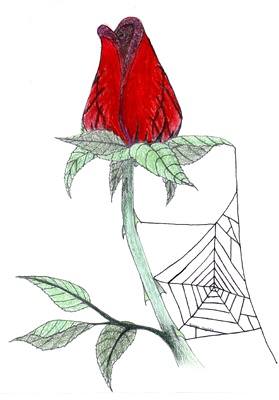 © Tommy H., Marlow, OK