Blood Red Lips
October 12, 2012
waking up
I wish I never
It is cold
I am lonely
Please help me

A girl
In the room with me
Her eyes bandaged
Bleeding
Trickle down her face
Her lips

Her lips are blood red

The room is empty
Just me and her
One door
A padded cell
What is wrong with me?

Noises in the night
Groans, moans
Sound of something
Tearing
Everything has an
Echo

Its dark
there is nothing
am I blind?
Please help me

Falling asleep
I wake up
Hungry
So hungry
Where is my food?

Look at my hand
A finger is missing
A thumb too
Stitched neatly

The girl
With the bandage on her eyes
Pulls a wicked smile
With her blood red lips
a single drip
and I scream

I am not heard
The girl raises a finger
To her lips
Hush

Everyday
Huddled away
Please help me
Get me
Away from her

Her lips where blood red

Her lips where blood red
Everyday
Because of me
From me...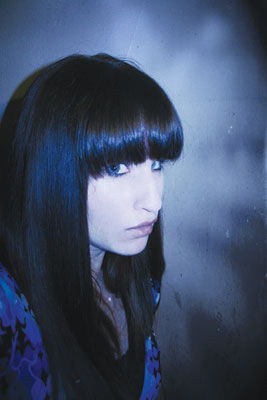 © Monica L., St. George, UT