Beatific Melancholy
October 20, 2012
Our lungs break the piercing silence-
Steady breathing:
A living metronome
Keeping time for my wandering mind to use
As a way back home.

Our bodies so close,
Emitting a psychologically physical spark,
Igniting a fire in the wood of my mind,
Keeping us both warm
From the depths of my blockaded heart.

Our feet are cold underneath crisp covers,
Thawing as they overlap;
A type of pinky swear
Keeping us silently tied
Without rope nor string.

Our fingers intertwine,
Simultaneously pulling ourselves closer-
Bliss being conceived through experience,
Keeping my soul restless
As I fall into beatific melancholy
And you to indifference.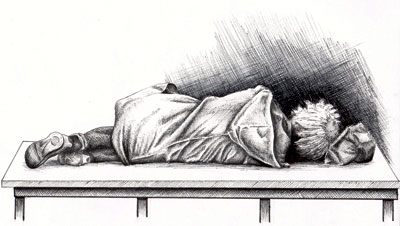 © Devin N., Sherrills Ford, NC