You didn't have to
October 9, 2012
You finally did it.
You finally died, but I have something to say.
Can you hear me from the other side?
Are you happy with what you have done to me?
The monster you made me into.
When I see that salty tear run down your cheek, I laugh.
When I see you struggling, I take it as a personal achievement.
For far too long I have taken your abuse, both physical and verbal.
For far too long I sat here and did nothing.
But I didn't have to do anything to watch your life crash and burn.
I knew that you were speeding down a high way to self destruction,
It was only a matter of time.
I know that before you crashed, you were miserable
And I could have saved you.
Give me credit, I tried.
I tried and I tried and I tried.
But you wouldn't have it.
I'd be nice to you and you would insist on treating me like trash.
I'd help you out and you would insist on blaming me for your mistakes
Smack! You would hit me, repeatedly
You had no friends, did you wonder why?
You had no job, did you wonder why?
You had no family, did you wonder why?
You'd make yourself a victim in every situation.
You'd make everything about you.
Not everything is about you.
Countless times I needed you to be there for me.
Countless times you've let me down.
Countless times I came to you with problems I couldn't solve on my own.
Countless times you told me to man up and deal with it.
You were lonely, I loved it.
You were sad, I loved it.
Your life was burning in the fiery pit you built for yourself.
I sympathize with your kids; they got the worst end of it.
They had to endure you their entire childhood.
They have to deal with the aftermath of your bad parenting ways.
They will never fit into society.
They will never lead normal lives.
Take credit for your mistakes.
I get it; I ruined your life with my existence but mom you didn't have to have me.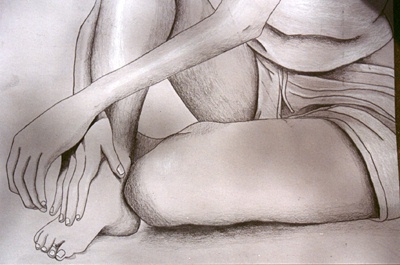 © Rebecca W., Kannapolis, MD