Images
October 9, 2012
"The sunlight streams through the back window
Creating uneven, two-toned shadows
On the carpeted floor of the classroom"

Obvious observations are everywhere
Sometimes beautiful, sometimes grotesque
But always overlooked.

Everyone notices these small details
But only a select few think through their meaning
Holmes went further than most,
Poets go too far to a different end.

Literature's look at such obvious observations
Can re-create a world into something new
But how much is too much?
When does obvious become overbearing?
When does the sunlight carpet
Become just another crazed simile?

The student sits and stares
As the teacher talks on.
She dreams of dreams deferred
As he preaches on poetry.

She looks at the sunlight carpet
And begins writing her own poetry
Based on the deferred dreams
That he rattles on about.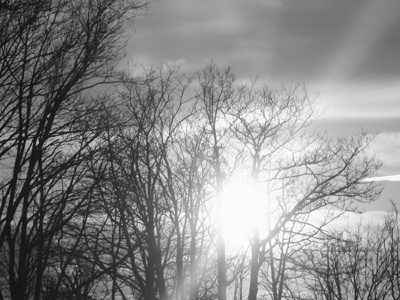 © Emma C., Gardner, MA