A Water Bucket the Size of Me
October 16, 2012
I'm hurting, Daddy.
Beads of sweat trickle down my cherry red freckled face
as I struggle to keep you pleased.
I wipe it away with shaking palms
only to get dirt and blood in my hazel blue eyes.
Demons twiddle my salty brown hair between their scorched finger tips,
tripping me, slicing my knees, painting the grass red.
They laugh, but you don't hear them like I do.

I'm trying, Daddy.
There is more water in this old yellow bucket than in my entire body.
I've been climbing this beautiful, freshly cut hill for an hour
and it is now stained with my blood.
I just wanted to make you proud.
Or was it that I just didn't want to make you angry?
But that doesn't matter.
I'll continue to inch my way from sapling to sapling,
nurturing them the way you never nurtured me.

I'm crying, Daddy,
or at least on the inside I am.
The mixture of sweat and dirt seeps into the slits on my hands.
The sun is searing my skin.
And although my insides are screaming,
I would rather hold hands with these demons
than to witness a dragon unleashed.
So I'll finish my watering of all of these scrawny trees,
and I'll drain off my blood into the lake.

I'm smiling Daddy,
but there's a whole other girl
behind a Water Bucket the Size of Me.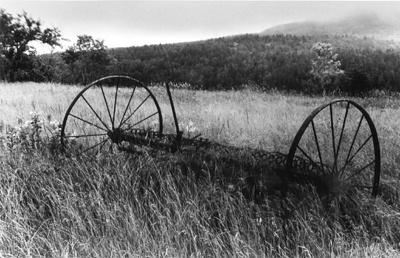 © Steve S., Marblehead, MA