Broken Clocks
October 15, 2012
The clock in my room doesn't tick.

Well, the clock doesn't tick when
you're here. See, no one needs a tock
to know time's gonna stop when
your eyes lock to mine
and our hearts synchronize
to the turn of the time passing by
beating by to our
silent and perfect
infinity.

Our silence will echo forever:

a moment suspended in crystalline
joy. Two hands locked in place
dangling 'neath a face with a
smile so sincere and unique
that no words can confine
the thoughts in our minds of our
candid and careless,
heartfelt and breathless
serenity.

Thumping, exhaling, and blinking:

the symphony of us as by Eros'
Muse. Not written in stone; just
you me alone with no one to
expound or restrain the feelings
I'm feeling the way my mind's
reeling at the unscripted
unlimited paradise where I
know there's no need for
lucidity.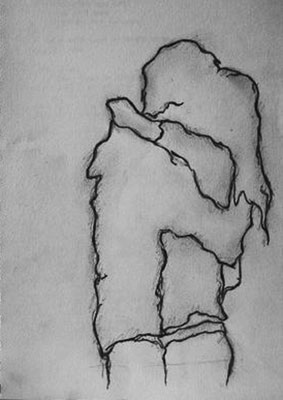 © Nicole B., Newcastle, WA