The Justice Man
October 12, 2012
A man rode up to the cattle line,
told the seller he'd take nine,
but the seller man said there
was no more.
And the seller man sat there and looked bored,
The buyer man then said,
"I see how you are with these cattle,tell the 'poor' man to go away on his saddle."
The poor men behind them now looked shocked,for the seller said he would be stocked!
They looked all around in dismay,
because they would go home empty today.
What would they say to their wives at home?
"The seller man said to leave him alone."
But they couldn't do that...they had mouths to feed,
some men had 9 children,and some had three.
Just then a man in cloth,
came up to them and said so soft...
"Men of all ages, please follow me,I have some cattle in my wagon,you see."
they all followed while they prayed,hoping this seller man would not say nay.
To their surprise, they went home full,
and remembered The Justice Man, never made him dull.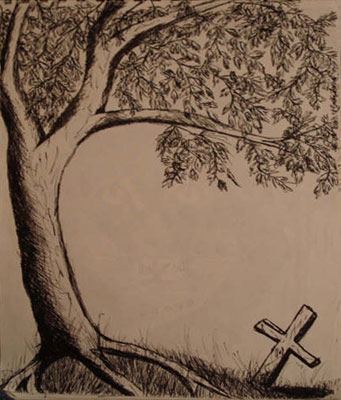 © Courtney K., Bethel Park, PA