ANXIETY
October 9, 2012
Tip, tap
Tip, tap
Thumps on the wooden desk break the silence of the room.
Four fingertips move in a short, slow rhythmic motion.
The fingers feel the hard, cool wood under its skin.
Tip, tap
Tip, tap
The shallow indents show the fingers' youth.
No wear or work.
No wrinkles or fractures.
Only plump, soft skin.
Tip, tap
Tip, tap
But look closer and you will see their pain.
Nails bitten raw to the point of bleeding.
Neglected calices from where the pencil is held.
Ink and markers stains on skin.
Tip, tap
Tip, tap
Nervous motion.
Unconscious waiting.
Busily made fingers.
Tip, tap
Tip, tap
Fingertips tap on the wooden desk.
The noise breaks through the lies.
Unveils the anxious secrets.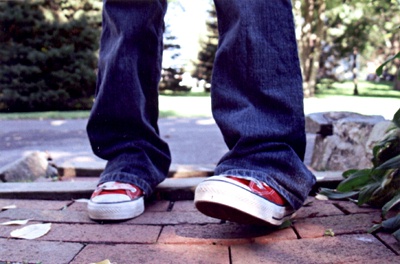 © Sara M., Milford, CT