Alone
October 8, 2012
I struggle and fight
to get away.
To get away
from the dark.
It follows me,
trying to pull me down.
Trying to make me suffer.

It crawls and creeps
after me.
Wanting me to hurt
and beat the bruises into my bones.
Sometimes I can't stand it,
sometimes I toughen up and get use to it.

I burst into tears,
crying and praying,
for someone to fine me.

I can't do this anymore...
I hate this.
I want it all to end.
This life, can be so cruel....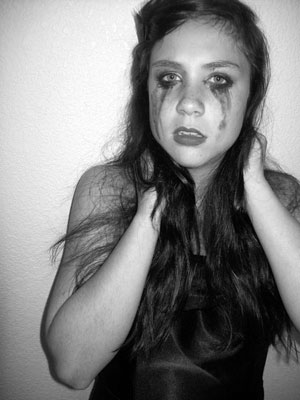 © Tiana D., Monument, CO