The Snow
October 6, 2012
"Come home"
Said the snow
"They're waiting for you to show"

"Who's they?"
I say
"I never ran away"

"They've seen
Where you've been
They miss you, Queen"

"Where did I go?
How did they know?
Answer me, Snow!"

"You dozed off
Watching the trees defrost
In class. They think you're lost."

"Who's they?"
I say
"I never meant to betray."

"Your thoughts they need you
And they've been trying to reach you
While you dozed off in class with your
teacher trying to teach you."

"What do they want
If they're not very fond
Of wanted thoughts
Like thoughts beyond?"

"You never responded
To your thoughts
When they blew like a bomb
When you needed them most
Writing a song."

"I apologize
But my thought's lies
Gave me troubles trying to compromise"

"Let go of your thoughts, but pay attention.
Life is going to give you tests on this lesson."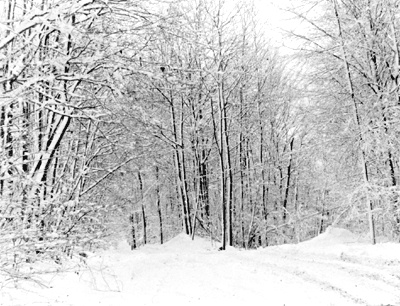 © Thomas S., Portville, NY