For Humanity's Sake.!
September 27, 2012
If your eyes are open then your perception is off.
close your eyes and open your ears you've got two for a reason,
because who's different isn't an excuse, who's the same should be questioned.
ignorance may be bliss but freedom, peace, perseverance, and love is whats evaporating for the sake of humanity.
Children aren't even blind to hate anymore, they see every detail and nitpick every person that isn't the same.
By detail I mean race, sexuality, disability, even social class.
The smallest thing can take a life,depression is a deep hole that has to be crawled out of and being thrown in it is torture.
It's to go with the crowd and call someone "fat", "Stupid", or the "R"-word ,onto which shall never pass my lips, but standing up is excruciating??
I think not.
Because that girl who's "fat" has been raped all her life and ho-hos are her only escape.
That "stupid" boy was hit by a car and wasn't expected to live.
And that little ginger headed girl with downs, only wants a friend to stay up late and eat spaghetti with.
So close your lips and watch the stars tell their stories because they don't judge.
Who are you to break a life down, live your life and let those free from society live theirs .
I en-wrap myself in love but I'm scolded for loving another woman.
the day i can scream, "I LOVE HER AND SHE LOVES ME" and we can march around with a flimsy piece of paper that says we can be by each others deathbeds when visiting hours are closed, is the day civilization may have hope.
But eyes have to change
Perception must be changed
and Civilization needs change.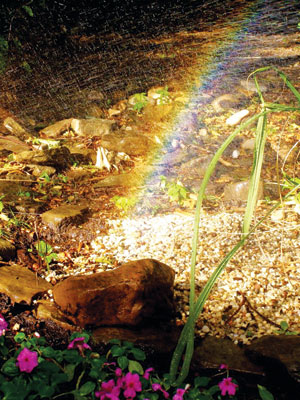 © Kristine B., Setauket, NY