Ignoble Nobility
October 2, 2012
There they discovered,
Under an acid canopy
Woven with hazy ribbons of pulverized flesh
and cyanide gutted meeting halls,
On mortar crumbling cobblestones
and maggot pulsing filth,
By the hairbreadth vanquishing
over savage harnessed prejudice
That their combat boot emblems,
Left infant-promise footprints forever in the Earth.

There they discovered,
Over the once glorious city;
Before scented of midnight Athenian sweat
and African Menageries,
That the Flag was theirs to take.
Snatched from the teeth of the bombarded peasants
Who had ravenously devoured a mans heinous ideas
When their bellies had no filling but starving ring-worms,
And who's hands had held shrapnells in their very last moments,
With no more fingers
to dry their tears.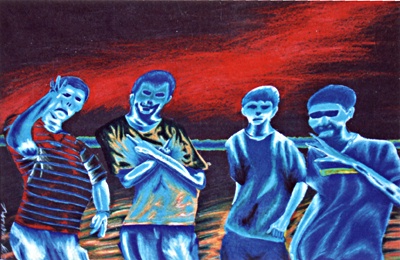 © Troy W., Kannapolis, NC