Freedom in the Rain
October 2, 2012
To wake in early hours
And drift back down to sleep
Is a peaceful, easy feeling,
A comfortable place to keep.

And when cold, clean drops are falling
In rhythmic patterns on the ground,
One can find the sleeper sleeping,
Warm and happy, safe and sound.

The sleeper sails on in dreams
While others see the joy and play
In the rain, without a care,
A freedom one can't convey.

Squealing in kid like fashion,
Splashing water in the air,
Showing a simpler side of life,
One that everyone can bear.

But the sleeper keeps on sleeping
In a dream land far away.
And while those dreams can be perfection,
In these pouring showers I'll stay.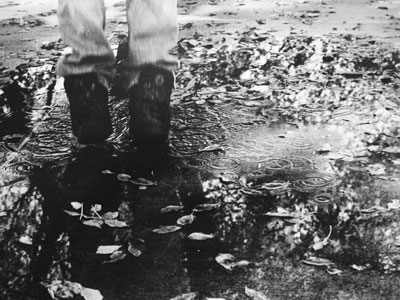 © Laura M., Eagan, MN