Coffee
September 28, 2012
Every little drop
a bitter river
a marker of yesterday and the day before
and today and the days hereafter
Again and again they will fall
though sometimes diluted by a sweet dash of milk
other times black as the darkest night
For both the common and the wealthy
(although for some it may cost more!)
they remain battered and forsaken
A pattern of crusted splotches on worn fabric
a ringlet left on a dented counter
a flower blooming on the surface of a crisp-ironed shirt
Whispering of how every day will be the same
and every day afterwards will be no different
But how each morning will continue anyway
and how
in the end
we all must keep awake for the sake of ourselves
to see the light, that beautiful light!
The future's glorious dawn!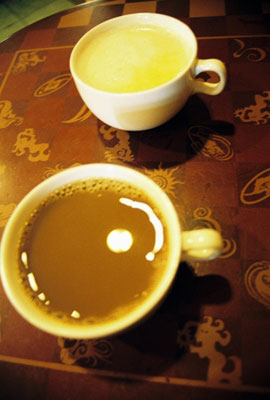 © Jaci S., Duluth, GA