Untitled 1
September 27, 2012
Before you I'm engulfed with an emotion greater than happiness.
A
feeling of hope, security, and prosperity.
For you are nothing less then perfection.
Then here I stand a tyrant, an undeserving being desperate for affection.
Yet with every touch I only bring destruction.
You present your kindness by consuming me with attention.
Then in a single moment, the glory fades.
I desperately try to clutch onto you as the beauty, the warmth, the love all pull away.
My words become my tomb as I find the more I try the more I die inside, without anything left to say.
Imprisoned within my mind, I slowly piece together that I'm the one that let you go.
Now forever haunted by the leering thought of being alone.
The shadow of your absence will be the greatest presence I've ever known...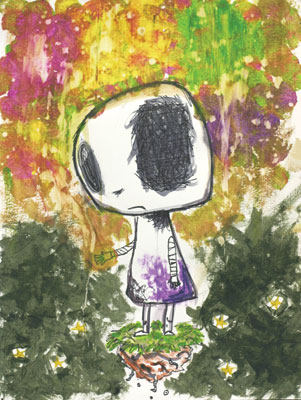 © Ashley W., Port Charlotte, FL