Reflection
September 21, 2012
You look at your reflection, not even a hair out of place.
You look anxiously around, a look of worry on your face.
I know what you are thinking, you think it every day,
And I want to answer your question. But I just don't know what to say.
Don't worry girl, you're perfect. You're sweeter than a rose.
There is something different about you, and somehow everyone knows.
You may feel uncertain, you may feel so unsure.
But don't be scared. You're beautiful. With your smile and heart so pure.
You're scared you aren't good enough, you're scared that they might not see,
The person that you are inside, the girl you know you can be.
You smile at me, then wave hello. My heart flutters inside.
I stutter and I can't say a thing, my feelings I can not hide.
You take a step closer and ask me what is wrong.
I can't tell you a thing. But I want you to know,
I think that you're part of my song.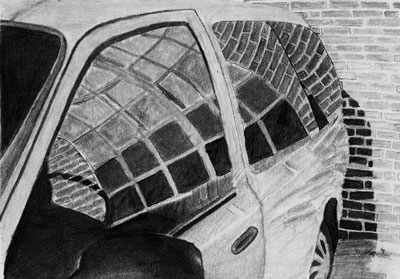 © Andres T., Monte Vista, CO