P.s, Don't Hurry
September 19, 2012
Dear grown ups, don't you wish you were small
Dear listeners, keep an ear out for the call.
Dear children, you've got time. Don't hurry.
Dear growers, whatever you do
don't hurry.

Dear teachers, look up from bent dictionaries
Dear learners, be your own sewn visionaries.
Dear waiters, I beg you, wait a little longer
Dear rushers, do as they did
wait longer.

Dear poets, use words you understand please
Dear dreamers, don't ever stop climbing tall trees.
Dear walkers, won't you slow, tie your shoestrings
Dear runners, just be careful
fix your heartstrings.

Dear mother, I've tried to do as you would
Dear father, Would I be yours, then, had I could?
Dear teenagers, don't play your music quite so loud
Dear rebellers, we'll still hear you,
not so loud.

Dear anarchists, thank you greatly for your turmoil
Dear lovers, thanks for unwinding hate's coil.
Dear arguers, it's your choice, but you'll grow tired.
Dear agree-ers, well, Love,
we all grow tired.

Dear typewriter, please find hope when things aren't permanent
Dear pencil, oh how fleeting your ornaments.
Dear thinkers, keep writing
Dear writers, keep thinking
Dear hope-ers, just know,
nothing's permanent.

Dear parents, it's me again, and dear Rebellers,
I'm here,
Dear sixteen year olds, maybe someday,
you'll be both.
Dear children, listen closely,
and let's all give a cheer
Dear wanders, we've all got something
to clothe.

Dear sunshine, please forgive rainfall
Dear storm clouds, make amends with life's rag dolls.
Dear ponderers
Dear high school time wasters
drab office desk workers
lonely newspaper column writers

Dear wine tasters
Dear beer drinkers
big book on a rainy day readers
too fast bike pedallers

Dear slumber party hair braiders
Dear toy guns from window shooters
mall shoppers
tent sleepers
Without a cause notebook writers

Dear forgetful-of-meaning-college-textbook-reciters
Dear absentminded calendar scratchers
slutty time keepers
hungry politician speakers

Dear ancestors
Dear future grandchildren
Dear parents
Dear listeners
Dear children
Dear teachers
students
waiters
rushers
poets
Dear dreamers
Dear walkers
Dear runners
Dear mothers
fathers
teenagers
rebellers
anarchists
Dear silent hearts,
Dear arguers
Dear agreers
Dear kiteflyers
bus riders train crashers
movie watchers
train crashers
kidnappers

Dear God, if you're listening,
We've all written, but we're fizzling

Dear livers
And Dear breathers
altogether promise keepers

With love,
take your time

we're time's reapers.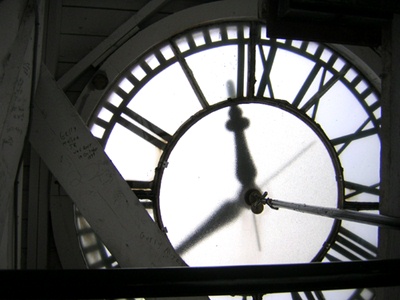 © Tatyana Z., Norwood, MA