Not Just a Teen
September 16, 2012
Whenever the word "teenager" is mentioned,
The stereotypical response of adults is to roll their eyes
And resist the urge to sigh out loud.
Images of rebellious phases, messy rooms,
And extended periods of angst flood their minds.

What adults most often forget,
Is the fact that teenagers will change the world,
They want us to listen and conform,
And follow predetermined paths that they've unfurled.

But it's just not that simple.
The teenage years are the time of self-discovery,
The time of carving out an identity,
Amidst all the chaos that misguides us in our journey.

As part of the confusion of growing up,
Our minds change perpetually.
Sure one moment we might believe in one thing,
And then the next day believe in the opposite.
In the end, we'll realize the truths that have been
Hammered into our minds,
But we will also form opinions and open our eyes.

We'll pursue our passions with vigour,
Untainted by the ugliness of the world
Faced by adults day by day.
We will believe in the impossible,
Advocating for miracles,
And pursuing dreams that you might think are astray.

With this passion and with this vigour,
The world will be in our grasp.
We will mold it, we will shape it,
So that the future will become today.

Despite our passion,
We can only go so far.
It is inevitable that we be influenced
By the negativities of the societal way.
Though we may seem as though
We push our elders away,
We need them more than we can say.

Guidance without judgment,
Support without pressure,
And encouragement too,
Will catapult us to Mars and further than you ever knew.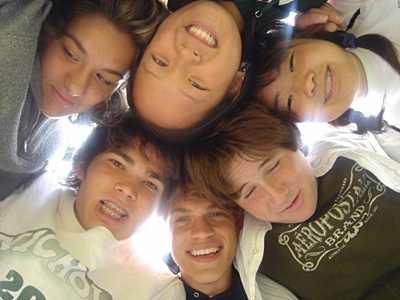 © Zhihan C., Hudson, OH