Autumn
September 12, 2012
Autumn
Has come among us.
I watch a rainbow
Of beautiful shades of red
Fall from the old and weary trees
And spill onto a small river
And float
Ever so gently
Down the sleeping stream.
The birds sense
The cool breeze
And fly south
To prepare for
What is to come.
The apple pie
Can be smelled,
From what it seems,
Miles away.
The Thanksgiving feast
Reminds me of
A bustling bazaar
Full of spices and seasonings.
I take all these
Experiences
In.
For they will not come
For another long year.
I sigh with satisfaction.
Autumn.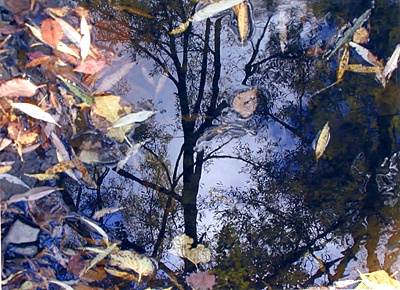 © Alex B., Rome, NY