My Life
September 8, 2012
When you first see me you notice smile and laughter.
Then you start smiling more when you here me talk about my future and what I'm going after.
You hear me talk about Howard, and all of my dreams, you probably think you are so smart it must be pretty easy.
But come to the deep dark side and let me talk about my past and once you hear about it you probably think and wonder how I can smile through all of that.
When your dad was a drug addict and your mom was an alcoholic.
You have so many problems to tell but who do you expect to solve it.
When your mom drives you to elementary school and points out that your dad on the bike she points and waves and tells me to say hi.
I yelled and screamed at her your crazy I don't know that guy.
I remember it being 6th grade graduation, and everybody is with their families.
I see my mom, grandpa, and grandma, and I thought where the heck is my daddy.
He promised me he would make it, he would do everything that he could.
I bet he is about to walk through the door, just like daddy should.
That he would of made it, just like he said he would
I felt like I was nothing but nobody understood.
Then the next time you see him is when your 13, and all I see in his eyes are tears. Tears because its been so many years that you seen me, but unfortunately for you. I have no sympathy.
But I hide all of this because I'm afraid of being judged.
Judged by friends or family or strangers, maybe all of the above.
Then I reach high school and I thought everything would get better instead it gets worse, and I find myself getting bitter.
Arguments turn into fights, then you're looking for a place to live.
That's the time i depend on my dad, and i knew he wouldn't let me down again.
My mom and i don't get along, but just looking at me you would never expect that.
i use to come to school with bruises on my arms from her drunken fights
Next thing you know you are being choked out of sight.
As i gasp for air i think what did i do
and who is this women is this really my mommy
Then i felt like i wasn't good for anyone else,
So I start changing everything about me just so I can fit in.
I do some crazy a** things that you wouldn't think i would begin.
One week goes by then its two. Its been two weeks since you eaten a piece of food.
Then its three and four, how much longer can you go on.
You go on until that boy notices you, because you want to be on his mind
I wasn't worried about my health and all of my health issues.
I was doing it to feel beautiful and I thought i was happy.
Doing all of this to impress everyone else, my friends, the boy I liked for years, but I wasn't doing it for myself. Trying to impress everyone , and then I start worrying. Over stressing and I can't breathe, and I am just trying to figure out what the hell is happening. I start having panic attacks, and I knew something was truly wrong with me.
Crying over and over saying when will this stop, as I gasp to breathe and nothing seems right, Still panicking over again every single night.
Thinking is this my last breathe, is this my final goodbye, and truly can't tell you how many times I kept thinking about suicide.
This doesn't end in sorrow, I don't want any tears. I rather have you smile and loo at me and how strong I have become after dealing with all of this for 16 years. So when you see that motorcycle, Jeep, or Mustang, those are just material things. And to me they don't mean a dam thing.
When you see those things, I hope you don't think I am rich.
Look at my past and you'll see I just a girl just dying for a simple wish. The wish of being better than my parents, and better of what everyone expected.
This is the real Janelle, my past, and some of the things I have dealt with.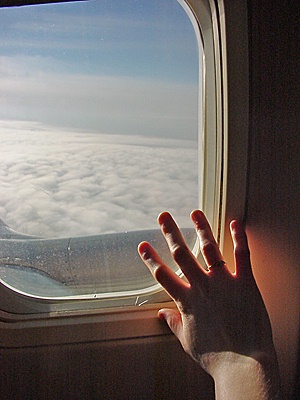 © Greg K., New Lenox, IL