Prarie Morning
September 7, 2012
On the neverending fields of Iowa
There are farms:
Houses, barns, silos and groves of trees that are dark silhouettes
Against the colorful morning sky

The sun is rising.

At the horizon
There is a purple tinge that turns into a rosy pink.
The pink flows gently into orange, the orange into a soft yellow, then into green and last into a pale blue.

And up above it all
There is still the rich blue of the night sky
That has not yet disappeared.

The sun is coming.

But before it comes
I start to feel drowsy
And fall asleep
To the sound of the breeze
Blowing gently
Through the long prairie grass,
To the soft ground under me
And with the array of colors
Imprinted in my mind.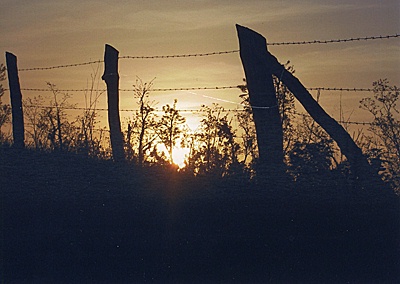 © Michael T., Letart, WV