Shelled.
September 7, 2012
Some people say I love you lightly but I didn't,
I let you move on knowing it was for the better,
While you stayed my friend I bottled up,
Before I broke up with you... I hurt so much,
The new boy your with now,
Does he treat you better than I did,
Do you miss the nights where we talked,
I miss the days spent by you,
I miss the lights you brought me each day,
Now all I see is a shell,
Now what I say is low and petty,
If she ever hears me I don't know,
While people said "You do not deserve her",
She was beautiful but knew when I was sad,
I never wanted to know,
Now all I see is the bleakest snow.
I did not deserve her,
I cast her away,
she noticed that even I needed a friend but now I see it was all for an end,
Now tears fall free though the night,
My longest yard was at hand,
I dropped the ball,
Now it lays in the land,
I fell apart,
And you took the blame,
I'm sorry but I will never feel again,
People ask why I look so gloom,
I just sigh and think of you,
Now all I can see is the bleakest snow,
And the darkness of sadness where I should know,
I pull myself out just to hear your voice,
The family friend of which I had,
She distracted me and now I wish,
I would have said no,
Pushed her away,
Now I live with the issues i caused that day.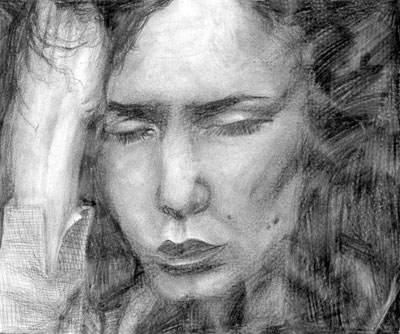 © Fallon K., Baldwin, NY