Milestones.
August 27, 2012
I never thought that day would come.
A day like no other.
A day not to be shared with many,
But a day to be shared with one.
Usually, it's one who means a lot.
One who you know you can trust,
And one who you want to be there always.
Everyone's day comes at different times.
Some are too young, some are forced to wait longer.
It is nothing to be rushed into.
Nothing to be pressured into.
Timing should be perfect, when you're ready.
No other factors, just you.
My day has come.
It doesn't feel real, it doesn't feel as if it happened,
But yet, I would do it all over again.
That's the weirdest feeling of them all.
I fought for so long to stay strong, and to make that day wait.
But I do believe I was ready.
I have no regrets, no hard feelings,
No resentment.
For me, that's the sign, that my time had come.
Yes, it may not be the path I thought
I was on, and yes my time came sooner than expected, but my life could end at any minute.
I refuse to say "I wish".
Therefore, my day came.
I cannot take it back, nor do I want too.
I have to keep moving forward, keep my head held high. Be whoever I want to be.
If something more comes of that day, I would be overjoyed.
If not, it wasnt meant to be.
Everything happens for a reason, I do believe.
I also believe that I am stronger and wiser because of that day.
As cliche as that sounds, I know I was ready.
As I said before, I wouldn't trade it for anything.
Life keeps going, and now, when I think of that day, a little smile creeps across my face.
I'll continue to walk for my head held high for I have done nothing wrong.
To me, it felt right, and to the people around me, they will support me still.
My family, yeah that's another story, but my newly found freedom allows me to keep secrets. Secrets allow for mystery, and as much as I love my family, they need not know, for now.
I'm sorry if I let anyone down, especially my mother.
But I am happy, and Atleast for now, I'm going to continue to do what makes me smile.
I am in no way harming myself, and because of that, I have no problem with my actions.
I'm going to keep smiling as long as the sun shines down. For live is short and I am happy.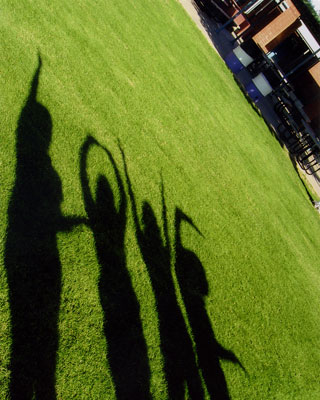 © Lindsay - Elese G., Phoenix, AZ