Broken
September 2, 2012
"never enough!" the mirror screams
The fat. The face. The attitude. The body.
"lies!" I scream back, shattering it to pieces, but believing it's every word.
Now the mirror has multiplied and wounded me. Fist bleeding. Glass all around, reflecting the imperfections and flaws. Too much. Overload. 
The mirror wins.

"just do it already" whispers my mind.
"think of them" says my heart.
"I don't even know anymore!" I yell to an empty dark room.
Now I've thrown the knife away, along with the rope and pills.
The heart wins.

Running. Silently screaming. Getting away. Hiding. Crying.
Returning to another mirror to begin again.
"I'll be your friend." it lies with it's silver tongue.
I believe everytime.

When will this broken relationship end?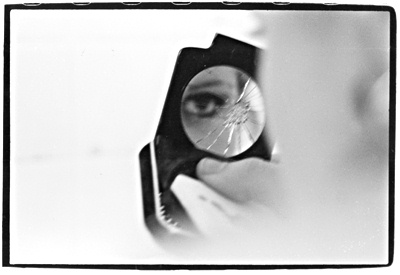 © Heather W., No., Brunswick, NJ