Tabula Rasa
August 30, 2012
As the ball drops, regrets fade away.
Now's the new beginning,
the fresh start yearned for by all.
The old year passes, Tabula Rasa.
I see the same old face yet potential lurks within the eyes.
Heart of the soul I've heard; but don't quote me on it.

New girl, new year, only thing missing is, oh right..you.
My heart jumps at the thought of me in your arms, your lips on mine.
Yet my brain knows it can't happen.
Not again.

What would be the point of a new me
if it fell for the same old smile?
No matter how heart-stopping it is.
Was.

A part of my heart will always be yours, but the thing I'm learning it:
Growing up doesn't mean moving on.
It means covering up the holes of those who leave
Or were left behind.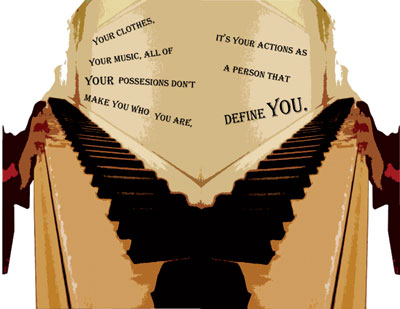 © Brad F., Stewartville, MN