What Does a Childhood Mean?
August 23, 2012
What does a childhood mean?
Fun trips to water parks, afternoons spent with daddy eating chocolate ice cream?

How about watching brutal blood bath scenes?
Carnival rides, cotton candy, mommy and daddy being happy?

What about the rides home?
Arguments, accusations, and yelling. Both claimed clean.

Afternoons watching movies in the living room, laughing and joking, making fun of " Mr. Bean".

And those nights listening to sever impacts between a hand and a delicate cheek. A river combined with blood and tears,going downstream.

The sweet sentences of "I love you" and comforting words that were not aggressive, not hurtful, not mean.
Minutes later insults slashed, creating ripples of pain across the heart. Imbecile, what did he say? Oh, b****?
All the profanity.

Birthday parties, dinners, family pictures; normality.
Back hands, punching and shoving, screaming; reality.

Perfect family, going out for publicity. Yet at home, two pit bulls in a cage resembling.

What does a childhood mean?
Normality? Reality?
Or is it in between?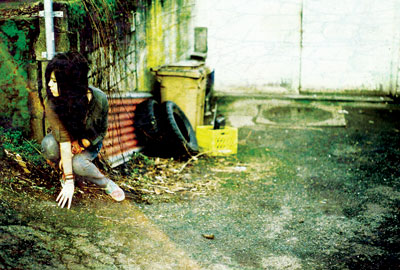 © Hailey J., Lake Oswego, OR