Devil Vs Angel
August 22, 2012
im standing alone
on the edge of a bridge
Faced with angels and demons
Both trying to coerce me

one says jump
the other says dont
both giving anecdotes
as to why the other is wrong

but i know,
i know its my subconcious
the two different sides of me
good and evil

fighting for control
fighting to beat the other
but which am i?
Which should win?

Am i innately good
or do i posess the bad
which controls me
which voice do i listen to

both so persuasive
whispering sweet nothings in my ear
telling me what i want to hear
pulling me in every direction

The devil,
he tells me things
Things no one should hear
yet he tells me

he tells me im unloved
he tells me no one cares
he tells me im unimportant
and to just jump

but the angel rushes in
begging me to stay
hushing the devils words
with comforting thoughts

The angel tells me the truth
that people do care
that i mean something to someone
that i am special

i step off the ledge
and begin my journey home
for today the angel has won
i did not concede to the devil

but hes not so easily defeated
he'll be back with new words to whisper
and new horrors to share
filled with new lies to believe

he'll be back when its dark out
and im weak with loneliness
he'll be back another day
he always is.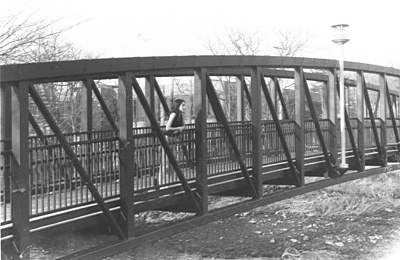 © Kim L., Milford, CT