I know you can see through me
August 20, 2012
I saw you first, and my world blurred
You saw me, and I knew it had to be a fantasy
my heart took a flight, ecstatic
and you smiled,
for you knew you had me
I realize now, that you saw through me.


You came up to me and asked my number
Is this a reverie I thought?
Oh what the hell, does it even matter !
Everything appeared through a haze,
and my heart dazed,
Celebrated its own in its own craze
The irony of doomsday.

Moments of bliss and an year of anguish on,
I know you can see through me,
How my heart aches, breaks
And stays difficult for its own sake.
It tries to put up a feeble fight,
Sometimes wont pick-up your call
and cry.
But won't let you see those tears,
for it knows inside that you already know that they're there
and shatters, as it realises that you still don't really care.


I know you can see through me
Through my mask of indifference and coldness
Into a spirit dying every movement
But you'd pretend you don't and I'd let my pride play along
Though my heart becomes the victim and weeps all day long


It craves for a speck of attention,
Just a sign to show that you didn't just try me,
Show that you care I am dying
But Oh! you smile that sly smile
The smile that knows everything,
A smile so satanic, devilish
But still the smile
that kindles a light,
raptures my mind,
overrides my heart, body and soul,
and my might,
a smile destroying my life.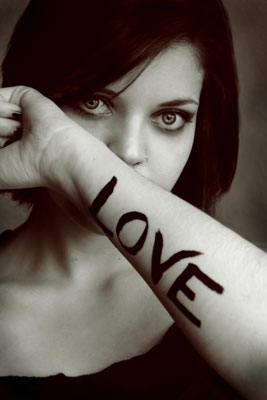 © Michelle B., Blairsville, GA