Sadness
August 21, 2012
Sadness builds up inside you until you have no feelings at all. The thought of a friend just leaving breaks peoples hearts. What do they do when their best friend leaves? What happens to all the smiles, all the love, all the happiness, where does it go? It leaves the mind, and the body. Some people who lose best friends, loved ones, homies, brothers, they all feel like there is nothing, no one who can bring back the fun, the joy, the happiness. Is it really possible for them to find that happiness that has left them for so long? Can it really happen? Well, I think that it can happen, because i have felt it.





You think the world is ending

You think that life is over

You think that nothing is left

all you feel is pain

Trying, and Trying to think back,

to that day where all was lost.

Where you thought the world was ending

Where you thought the world was falling apart.

Was it the grief, was it sadness, was it the blank emotion,

or was it the feeling of being empty.

Did you feel pain that day,

did you feel sad, was the world really ending.

Where was he?

Was he there with you?

Was he the one in your arms?

That was dying,

or was he the one over looking the scene

trying to figure out clues.

I tried to think back

to that day, to figure out what happened.

The world was ending, my world was ending.

I was falling apart, I was empty.

I had no emotion.

I was the one who kneeled beside him and realized why I was alive.

Why was it all happening to me,

Then I realized that all the sadness was seeping into my soul

pulling me limb from limb,

until I was no longer able to walk, or to cry.

Sadness was invelping my body until I was no more.

That's how I know what sadness is,

it is an armed emotion ready to indulge your soul.

it has no mercy, and will cause you pain,

but if you find something or someone else,

it will go away defeated by itself.

But you will still feel a ping of sadness and remorse

as you remember who or what made the sadness arise.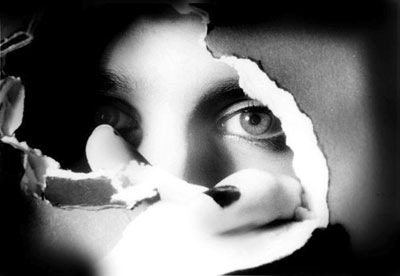 © Tabatha B., Peoria, IL