The Christmas crime
August 19, 2012
On the night before Christmas, I saw a mouse
That led me on a wild chase, throughout the house
When I noticed, near the stockings by the chimney
Stood with Santa's gifts, my mommy.

I could not believe me eyes that night,
I would not let go without a fight,
Right in front of my eyes over there,
My mom was taking my toys to god knows where.

I saw the shame and guilt in her eyes,
She said, "I will make it clear like ice"
And she told all about the fact,
That the Santa business was just an act.

It was too much for me to take in that time
That Santa Claus was no more real than Father Time,
And that our parents buy our Christmas toys
With which we find so much joy.

The next day I started wondering,
Why our parents would do this petty smuggling
Then I figured out the reason why this is so
Because our parents love us so.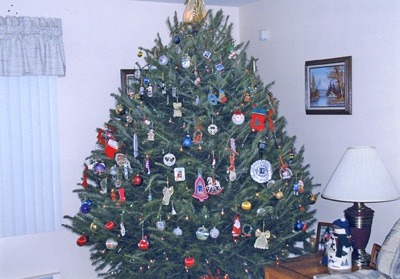 © Brian N., Mildford, CT