Horses
August 17, 2012
I'd like to tame you, my wild horse, and feed you golden wheat.
I'd like to sew wings to your silver back and ride you through the clouds,
soar, high up yonder into the sun where Apollo is sleeping.
I'd like to sing you a lullaby as soft as the unturned earth beneath your feet –
Mother Nature's grassy cheeks.
I'd like to make you my soles in the cliffs of Yosemite Valley, gracing you with the viewpoint high above the emerald pastures and ruby roses and painted deserts.
I'd like to be your secret lover, the moon in the light of noon, the utopia hidden beyond the violet mountains of the Rockies.
I'd like to steal away in the dull darkness of dusk, away from the savage memories haunting my sleep, and slumber in open orchards as sweet winds comb your brazen barley.
And I'd like to wave the fervent flag of freedom in the fiery ashes of the sunset, and set ablaze the humble mane of the frisky filly I call – my love.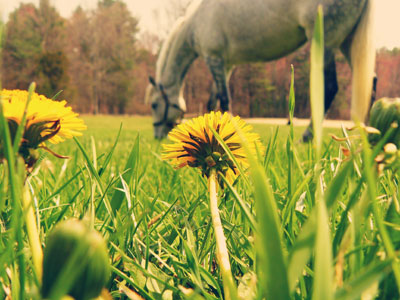 © Madalyn W., Holliston, MA