Last Gleaming
August 7, 2012
There's a sun-bleached American flag
drooping dead from the flagpole on the sidewalk—
a concrete sidewalk hot with frantic footfalls,
not even a sad patch of grass—
And she stares up at it
and thinks she might as well be wrapped naked inside of it,
bleached-out stars and burned-out stripes
on her burning skin.
There's sin on that skin,
hissing and kissing and praying for something imaginary.
So she wants to tug down that flag
and peel off her filthy dress
and sleep soundly wrapped up in the one other thing
that wishes to scream but cannot.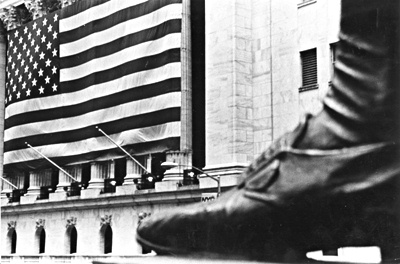 © Antoine B., New York, NY