Unable to
July 31, 2012
The numbness was something I could not comprehend
It was just dreadfully weird;
Like being dead but still alive,
Like suffocating while my lungs are still pumping air into my system,
Like walking when I am totally paralyzed,
Like existing while having a whole in my chest instead of a pumping heart,
Like feeling so stiff and tied to the ground that I can't move a limb….
It felt so… I really can't find words…..
I can't imagine there could be a word that can describe how it felt,
It felt like….
Like being tied to the wall by iron steel wires,
While watching my loved ones being burnt in front of my own eyes,
And the adrenaline keeps running into my bloodstream,
The fury and the anger washing over me,
The heat overwhelmed me like I was burning myself…
And there I stayed, unable to….
Unable to do a single move,
Unable to form a coherent thought in that bizarre brain of mine,
Unable to remove my eyes from the rising flames,
And worst of all, I was unable to move my tongue...
As if it was tied with a hard wire and twisted over itself over and over until it's pulled out of my mouth….
Even when you want to scream,
You open your mouth and scream out loud,
But… no one hears your scream,
No one even comprehends the pain…
Just some one, please volunteer,
To set this world on fire,
So that everyone can feel what I felt
So that we will be able to…..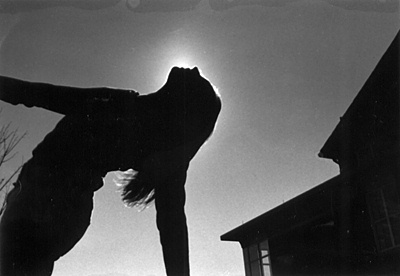 © Alexandra B., Marblehead, MA