Broken
August 2, 2012
"I'm ticked at you!" you say
"You cheated and ran!" I remind him.
"I tried to get serious, then you said forget it!" he responds.
"This is a joke!" I scream,
"quit bothering me!"
"You lied to me, you broke me down, you're a player! I'm completely done, worn out, exhausted. I came back once, but never again.
"Fine! Goodbye!" he replies.
I slowly walk to my room, upset and dreary.
Slowly, I lie my head down.
Why did this happen?
How could I be so dumb?
He's demanding, outrageous, a playing fool!
He doesn't deserve me, I try to tell myself, but my tears still hit the pillow.
He never cared! He left!
I fall asleep trying to be repaired.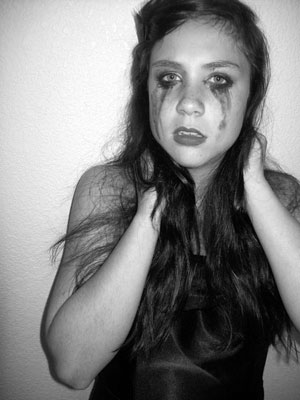 © Tiana D., Monument, CO