Remembrance
August 1, 2012
He calls out her name
when he's surrounded
by nothing but darkness.
Her name lifts him up to the clouds,
but she is still out of reach,
so far, yet ever so close.
He hears her laughter
and remembers the last words
she said to him.
He can still feel her presence
next to him, holding his hand.
But he knows he must let go
and trust that she's okay.
He hears her calling his name,
but it's only the
whispers of the wind.
And in the few moments
before he closes his eyes,
he finally learns to let her go.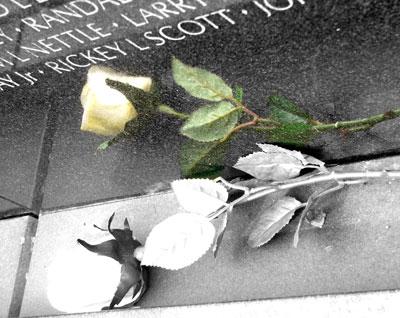 © Kimber E., Yorktown, VA