My Late-Night Moon
July 29, 2012
Late at night
Full moon
The light fills my
Room
I look up
The window opened
Letting free my
Cooped up thoughts
Letting in
Fresh new air.
I watch as the late-
Night storm clouds surround
And slowly begin
To cover -to dim- the
Moon. Slowly my room
Darkens, pitch black.
The kind where you can't see your
Own hand three inches from your
Face. The rain
Begins, pelting down,
Drenching everything
in sight. Nothing escapes this
Onslaught. Even I, safely
Inside, in my bed, feel
Drops slide through my screen
And trickle onto my expose
Skin. I close my eyes and
Try not to feel the
Sadness. The
Pain.

I know you saw me
Me, your
Personal, late-night
Light. But I was
Shoved, pushed, covered
By the small water
Droplets. By the clouds.
And now, your pelted
And I watch
As I turn my head and Close
My eyes and
Fall asleep.
I watch, just
Like you
As I broke, As
I FELL.

I see as you
saw and I still
don't see why you sat
by and watched.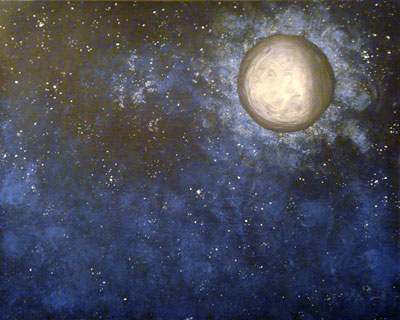 © Allison H., Vancouver, WA