Upon Visiting Paris
July 28, 2012
The perfect weather of Paris
Echos beauty through winding streets
That smell of expensive perfume
And sweet buttery treats.
Every shopkeeper smiles "bonjour!"
Every person politely returns the gesture
The Sene river flows beneath a bridge
Holding lovers locks chained in a row
Each with two pairs of lips locked nearby.
The architecture is renaissance esc
But clean and modern in the colors.
The white wash facade with pops of red blooms
All overhanging from every window sill,
The world here is at peace
Smiles and laugh stroll on he streets
Yet somehow it is still possible
To be miserable in paradise.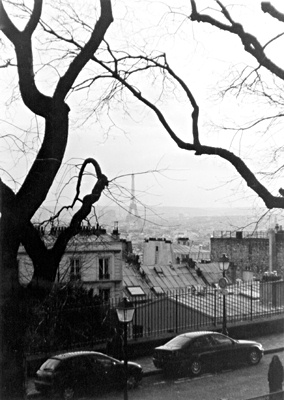 © Lena K., Marblehead, MA