Perfection/Imperfection
July 23, 2012
Perfection...
That's what they wanted.
The perfect daughter.
Beautiful, with no flaws.

A beautiful child.
Who could steal the hearts of many,
With just one look.
A beautiful daughter.

An intelligent child.
Top of the class,
The star pupil.
An intelligent daughter.

An innocent child.
One that darkness,
Could never corrupt.
An innocent daughter.

All they wanted,
Was a perfect child.
To be the envy of many.
Was that too much to ask for?

Imperfection...
That's what they received.
An imperfect daughter.
Average, with many flaws.

An average child.
A plain face,
Just like all the rest.
An average daughter.

A normal child.
One who passed the class,
But was never the top.
A normal daughter.

A dark child.
One who was sarcastic,
And corrupted.
A dark daughter.

All they wanted,
Was the perfect daughter.
But that was too hard to ask for,
Because no one,
Is perfect.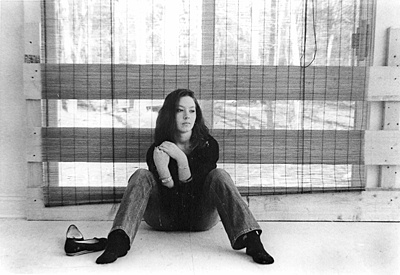 © Crystal F., Marshfield, MA