The Storm
July 24, 2012
You stand and watch.
You watch the fluffy cloud gets replace.
They get replaced by the gray lifeless clouds.

The clouds start to yell, and start to cry.
Their voices are the only thing you hear.
Their tears are the only thing you feel.

In the distance you can see its anger,
the anger crashes down on Earth like its unstoppable.

With so much anger built up, the lifeless clouds stay.
They stay for hours.

And you stood there and watched.
but they finally said their goodbyes.

As they left, you saw the scars it left behind.
Some were fixable, but others were not.

You stood there and watched the storm, but you could not stop it.
You could do thing but watch it.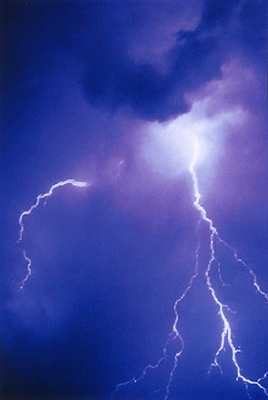 © Steve A., Goodyear, AZ