Venomous Rage
July 22, 2012
No one dare try to calm the rage,

The anger dripping from her face,

The hurtful things she says,

It brings pain to my chest.

Pain from my heart,

That pours from my eyes.

A sudden change and the venom stops,

It stops pouring off her words.

Stops stinging her face, that has softened.

She watches in agony as tear after tear falls from my stinging eyes.

Like the pain of the fire, smothered by water.

She cringes, her face that of the victim.

Hurt and pained, closed and blind,

The rage filled with passion from her heart, now gone but my tears turn to acid.

Nothing like the sickly sweetness of sadness is kept in the same tears.

It burns the passion, burns the flameless hearth.

Stabs to her lungs, taking her breath away,

She can't breathe and she can't utter a word.

The pain she caused now returned.

I was the one that dared to calm her rage.

And now the pain in her heart drips from her eyes, just like mine.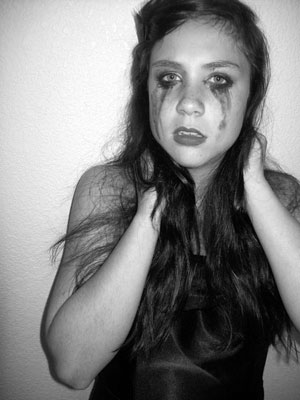 © Tiana D., Monument, CO