Be Like You
July 20, 2012
I'm not like anyone.

Lily's like Barbra.
She can sing stronger than all the other kids in Music block 3.

Riley's like Gene.
He can dance much better than all the girls in the talent show.

April's like Mary Lou.
She can jump higher and land smoother than anyone at the meet.

David's like Jesse.
He can run faster than everyone at recess.

Cassie's like Frida.
Her paintings are always the best in the school.

Ryan's like Robin.
His acting in more convincing and real than all the other actor wanna-bees.

But I'm not like anyone.
I can't sing like Lily,
Or dance like Riley,
Or jump like April,
Or run like David,
Or paint like Cassie,
Or act like Ryan.
Or be like anyone.

I said this to Ms. Evans.
"But then," She told me.
"If you were like someone else,
Who would be like you?"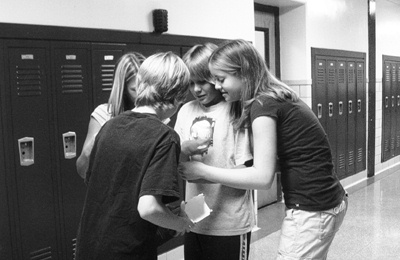 © Kathryn K., Pompton Plains, NJ