Friendship
July 16, 2012
Some will stab you in the back,
Some will tell you lies.
Some will tell you what you lack,
And some will make you cry.

There are those very few,
Who are with you through it all.
There are those very few,
Who stay with you when you fall.

Some come into your life,
At the very beginning.
Some are there to help you strive,
And there when you are winning.

Those who come in near the end
May seem like bright and shiny lights,
There to guide you as a friend,
Through all the nasty fights.

They come in many shapes and sizes,
They come at different times.
Some may seem like prizes,
And some may seem like signs.

Whichever one they are,
Most of them have ends.
Like the twinkling stars,
They are you best friends.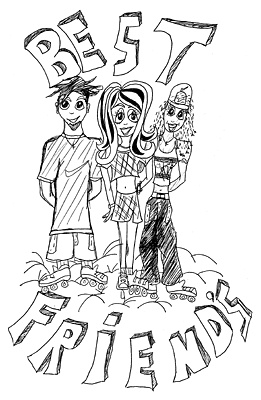 © Jessica H., Newcomerstown, OH