Should I Let Go?
June 21, 2012
When the stars of love ignite,
I want to say i trust you.
But with every step i take,
Everything you say,
I cant decide if i'm ready to take this ride.
You tell me, " Baby, give me a chance."
I turn away,
Frightened with a single glance.
I find myself fading away.
Anything to keep my mind off you in the day.
But its all over, i've let go.
Will you ever know of the tears?
The wasted years?
Is this my fate?
Because i really don't know what to say.
Am i too late?
Was it too long of a wait...
Should i move on, or should i hold on?
I guess i'll never know the path i'm suposed to go.
I guess you'll never see the real me.
But as i grow stronger, you no longer have a hold,
of my blonde hair so bold.
We strike with the thunder, then i may go under the sea water doorway.
The place i'm sposed to go.
As i fade away, i have nothing to say.
Just goodbye: please don't come back another day.
Your eyes do shine, but inside the devils aline.
You suck me into your stare, with one flip of your hair.
And then whats left?
All i see is my breath in the frosty air.
You are no longer there.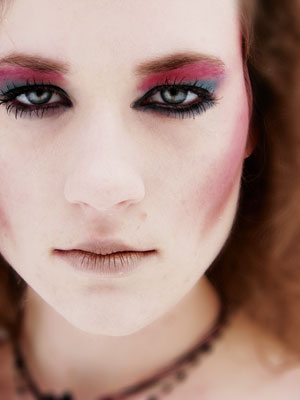 © Elizabeth H., San Bernardino, CA