Anorexia Bites
July 14, 2012
No one heard me as I was dying.
No battle wounds or grazings were visible on me.
No, for I was untouched; pure and cleanly whole.
I had one hand grasped on the daunting ledge.
Fingers caked in sweaty un-sureness.
One by one, they left me hanging desperately.
I was confined to a fate I could not supersede.
Disturbing the balance of a myth by a gallant martyr, I let slip my lifeline and fell aimlessly to my destiny.
I was a distant yell in the clash of creation.
Harsh vulnerability, raw regret encircled my flimsy corpse disdainfully plummeting to my fall.
No one heard my cries for the savior or my rescuer to act upon my wished and contend with fates mastery.
No one heard me as I died. The present is painful.
Distress is a boomerang flung from ones grasp only to repel against the forces to return back to he who threw it.
My downward spiral was a slow one.
Progressing as a vine creeps upward through the branches winding whimsically from twig to spindly twig.
And it was a quiet downfall.
I could hardly hear my own gasps.
I felt as if my head was being thrust underwater and held there, despite my attempts to rescue myself, a feat I have never quite achieved before.
This is the story of my battle. This is the story of my silent cries for help. This is the story of how I died.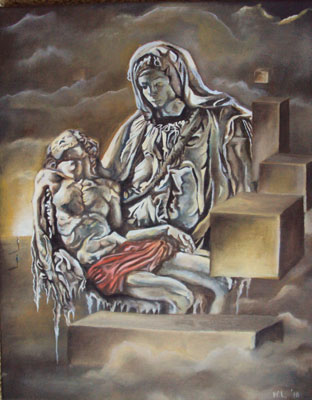 © Winston L., Dallas, TX