Walks Down a Path Less Traveled
July 11, 2012
I travel the path less traveled, not because it is cool or hip thing,
but because it allows me to take in all my thoughts unhindered and
create things that no person has ever read or seen.

To follow down a path that very few have attempted is freeing,
dangerous as the mind, but the result is all the same.
When the footsteps echo on each rock or leaf,
a symphony begins, heralding in the serenity of such a secluded paradise.

Where the path ends, only those who have walked it previously know,
but for those still walking through the forest of life on such a untrodden path,
every curve, every bend gives way to a new meaning to every footstep,
giving way to a sense of calm and clear thought, while walking,
down the path less traveled.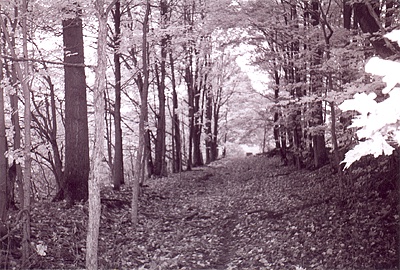 © Casey P., Marblehead, MA