The Only Greatness is Immortality
July 9, 2012
James Dean once said, "The only greatness is immortality",
After 24 years he was dead,
And the world suffered with his fatality.

He was a Rebel,
And he didn't have a Cause
He was a Giant,
Even with his flaws.

He was a shooting star
That lit up our skies
But all light
Eventually dies.

"Gone too young",
Some would say,
But he possessed a song
That was destined to be sung.

He sought immortality,
He sought permanence,
Both were achieved by fatality;
By accompanying the Reaper menace.

He is my idol,
He is my world,
He could not sit idle
While the world sat unfurled.

His legendary status has stood the test of time
50 years after his death he continues to shine,
He is a man the world will always miss,
A man that will always be timeless.

That he was the greatest, is what he wanted to show
I wonder now if he is somewhere over the rainbow
I wonder if he has been seen
Somewhere East of Eden...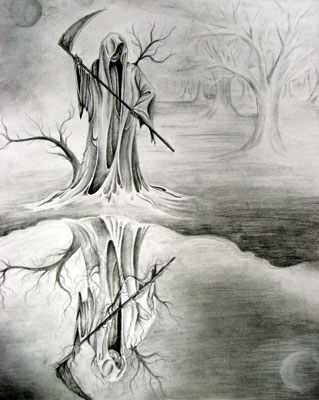 © Lacey T., Wasilla, AK